Are you looking for the best free fire MAX 4-finger layout for new players? Look no further! In this article, we will recommend the best layout for you to use in order to improve your gameplay.
Garena Free Fire MAX has made great strides in replicating the success of its lighter version. Both games feature identical gameplay and in-game content. The MAX version has similar controls to Free Fire.
Before they can start playing, users will need to personalize their HUD layouts.
While many beginners prefer a 2-finger setup in which their thumbs are used, the 4-finger layout is becoming more popular in recent years. Many fans have tried to replicate the 4-finger HUD setups with their Free Fire MAX/Free Fire streamers.
Garena Free Fire Max: The most suitable 4-finger HUD layout (2023)
The 4-finger setup is a combination of index and thumb fingers, as well as the thumbs, in both hands. Players can increase their reach to different buttons on the screen.
They can also adjust the layout of the controls in their HUD layout using the customizable system settings.
Ideal 4-finger layout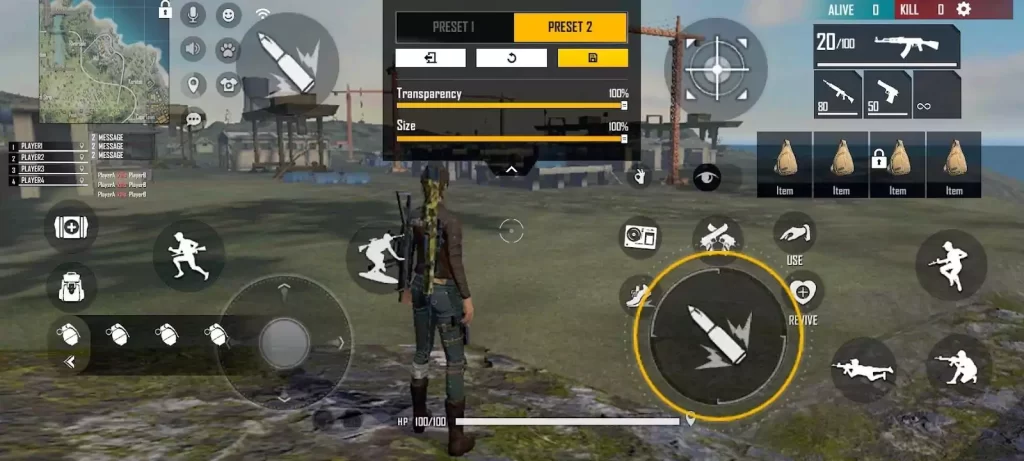 For beginners, the custom HUD shown in this image is perfect. There are also options for improvement, which can be done via the system settings once they have gained experience. However, gamers should initially stick to the setup.
Step 1: They will need to open the Free Fire MAX App on their device and log in with their preferred accounts.
Step 2 To open the in-game settings, players can tap the 'gear" icon.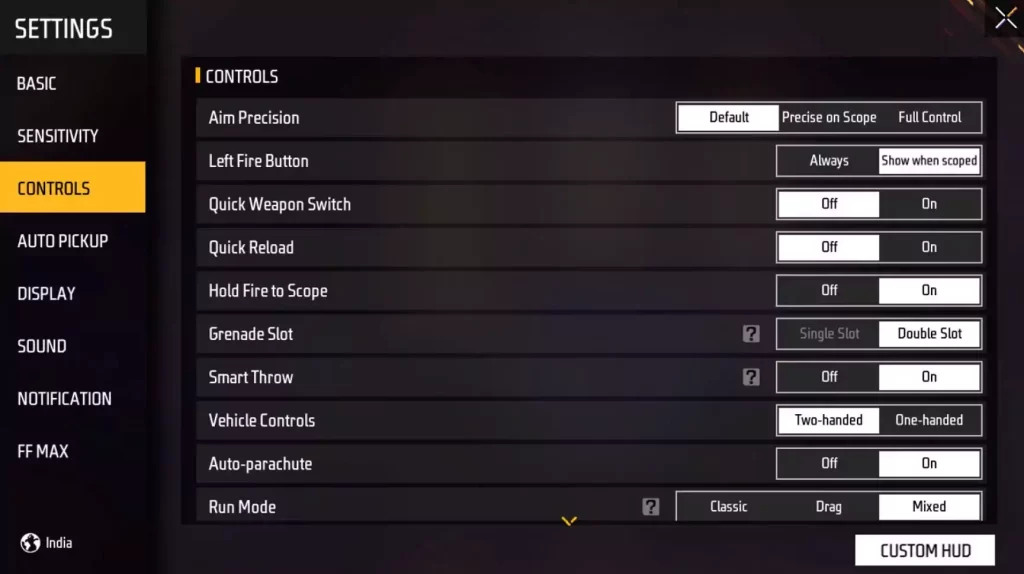 Step 3 They may choose the controls tab. Here, gamers can activate or optimize various controls. They should however click on the "Custom HUD" button.
Step 4 –Players will need to adjust the position of buttons such as the one in the above image. Because of the differences in screen size, aspect ratio, grip, and other factors, the placements shouldn't be identical.
Step 5 After making adjustments, they must click the "save" button to activate the new HUD layout.
Gamers should also practice hard to master the 4-finger setup. You can also watch video tutorials from other streamers to learn how to master the HUD layout.
What is the importance of 4-finger claw?
A 4-finger setup has the main advantage of readers being able to use more fingers, which allows them to access multiple buttons quickly. To showcase their god-like movement skills, they can use four fingers. This is possible with practice in Free Fire MAX.
A 4-finger claw layout allows players to move, aim and fire simultaneously. This layout is crucial for any ranged fight. Once users master the 4-finger HUD layout, however, long-range abilities will improve.
Notice: This article is subjective. It only reflects the author's views.