How to get the Naughty Kitty Set for free in Diwali Login Event BGMI?
Krafton is back with another special Diwali event at Battlegrounds Mobile India to celebrate the festival of lights on the battlefields. Diwali BGMI login event will help players to win free Naughty Kitty.
Diwali is just around the corner for India, and Crafton is working to make sure that Indian players can celebrate the festival in a fun way. Since Battlegrounds Mobile India is only designed for Indian users, developers have left no effort to make this battle-royale game special for Indian users. Various events are based on Indian festivals like Independence Day. Ganesh Chaturthi was seen in the game previously and now developers are treating fans with Diwali BGMI login events.
Diwali Login Event BGMI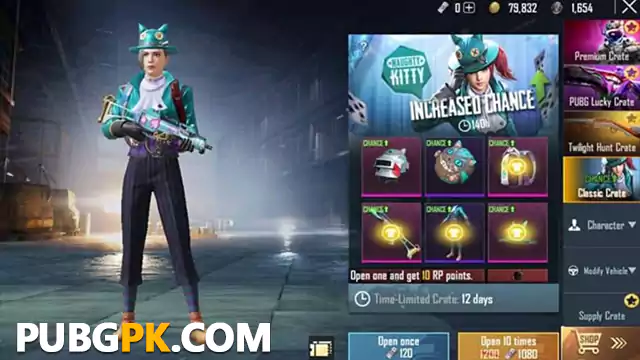 Since the clothes and other accessories in the game tend to be expensive for some players, they decided to wait for special events that offer them a chance to win exclusive outfits without spending UC (Unknown Cash). The most recent event to be launched in the game is the Diwali Login BGMI event where players can win a limited-time outfit for free.
This is not the only special event for Diwali as in the Diwali program with BGMI, many events will be launched in the game. Krafton previously launched a BGMI lamp exchange event where players need to exchange lamps for special clothing and that's always the case.
The BGMI Diwali login event was launched on October 29, 2021, and will run until November 8, 2021. If players want to get the outfit, they need to remember to unlock the game daily.
How to get the Naughty Kitty Set for free?
As the name suggests, players need to log into the game for a certain number of days and draw the grand prize. Players should remember that the outfit is for a limited time only.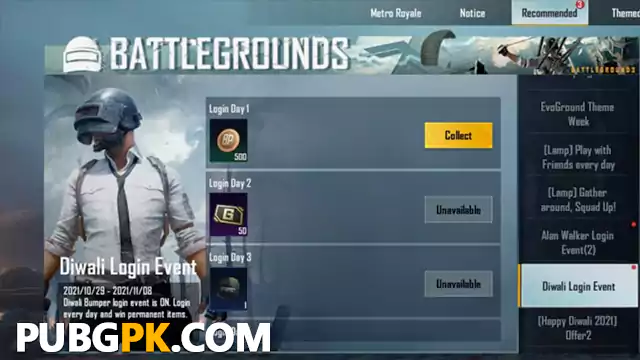 Day 1: 500 BP
Day 2: 50 AG Cash
Day 3: 1 supply crate coupon scrap
Day 4: 100 AG cash
Day 5: Naughty Kitty Headgear (14 days)
Day 6: 1 classic crate coupon scrap
Day 7: Naughty Kitty Set (14 days)
As we saw above, players can claim the free outfit in BGMI by logging into the game for 7 consecutive days.