The Light Fest event series in Free Fire MAX has been distinguished by a slew of spectacular bargains and events. 
Garena has announced a discount on all Luck Royales in the battle royale title, reducing the cost of spins to just 10 diamonds, making them significantly more accessible to the player base.
Luck Royales are essentially gacha games in which players must spend diamonds in order to potentially win an appealing grand prize. 
Diamond Royale is all about costumes, Weapon Royale is all about gun skins, and the Incubator is a mix of the two.
The diamond costs of Diamond Royale, Weapon Royale, and Incubator have been reduced in Free Fire MAX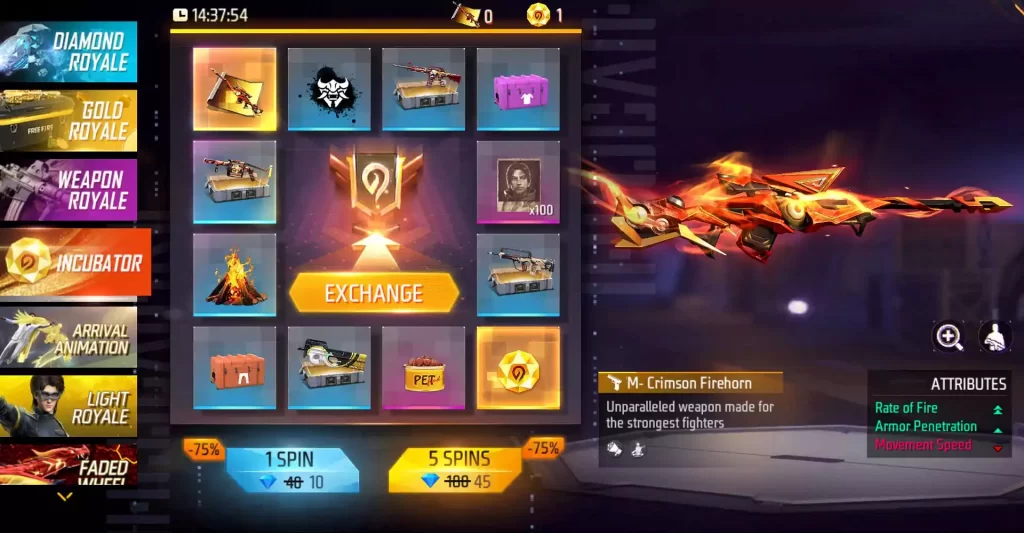 Garena has implemented a fantastic Luck Royales deal on Free Fire MAX's Indian server. Currently, the cost of a spin is set at ten diamonds. This offer is only valid on October 26, 2023. As a result, users only have a limited amount of time to finish their transactions and maybe earn some fantastic rewards.
The Nightslayer Teddy Bundle is currently available at the Diamond Royale, along with a few other smaller fashion items. A pack of 10+1 spins now costs only 100 diamonds, making it highly cost effective for players.
Weapon Royale, like Luck Royale before it, has the same costs and offers permanent gun skins, including the Wraith Patrol Bizon.
In addition, the Incubator offers a whopping 75% discount, with five spins costing only 45 diamonds. Gamers will be able to obtain AWM gun skins through the ongoing Incubator.
Steps to access Luck Royale and make spins at a discount in Fee Fire MAX
You can use the following guide to get cheaper rewards from the Free Fire MAX Luck Royales:
Step 1: Log in to your Free Fire MAX account and navigate to the Luck Royale section by clicking the button on the left side.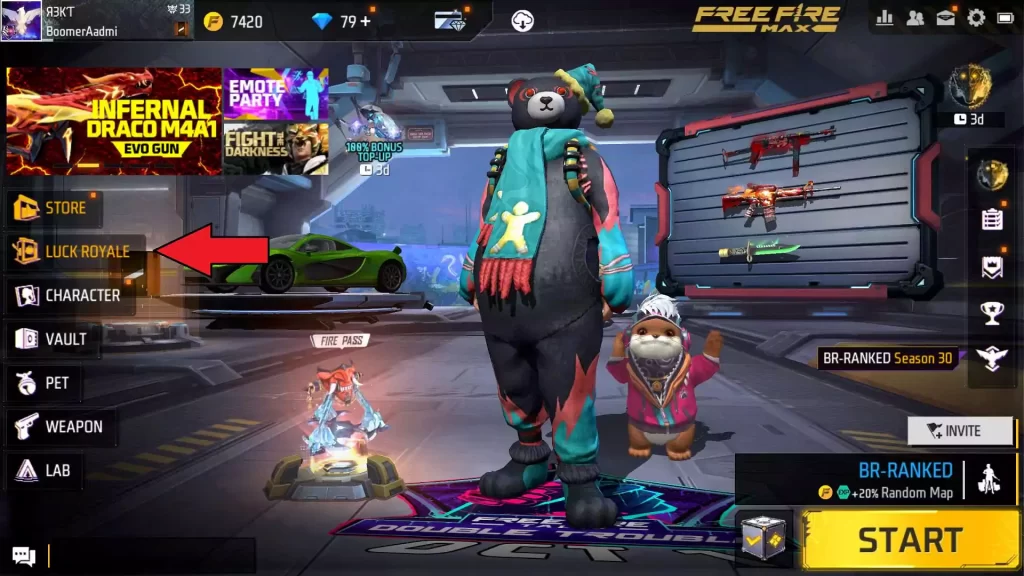 Step 2: Next, select the chosen Luck Royale from the right-hand option.
Step 3: The cost of spins has already been reduced, and you can begin spinning to obtain the matching rewards.
Step 4: You can keep spinning to get this specific item.
These can be equipped later from the vault/weapon area.
With this lowered rate, it is believed that the cost of getting top-tier products will be significantly decreased. 
Even yet, there is no guarantee of earning a specific payout in a set amount of spins. 
As a result, only players with an adequate diamond balance should proceed with this.