Free Fire MAX frequently offers rewards and offers to its players. The developers currently offer the Refer a Friend program, which allows existing players to invite friends to Free Fire MAX. This is a way to expand the game's battle royale community. In-game collectibles will be awarded to invitees and inviters after they have done so.
This event is very attractive because both sides will be rewarded. It makes it easier to invite friends. Rewards include an AN94 gun skin and a custom card. The rewards will be split between invitees and inviters.
The rewards for the inviter make it worth the effort. For more information, readers can visit the next section.
Refer a friend to claim rewards in the Free Fire Max Event
Refer a friend event requires that Free Fire MAX players refer newbies by following the steps in the section below. Before moving onto the next step, referrers need to be familiar with the rules and rewards that will follow after they complete the event.
These are the rules: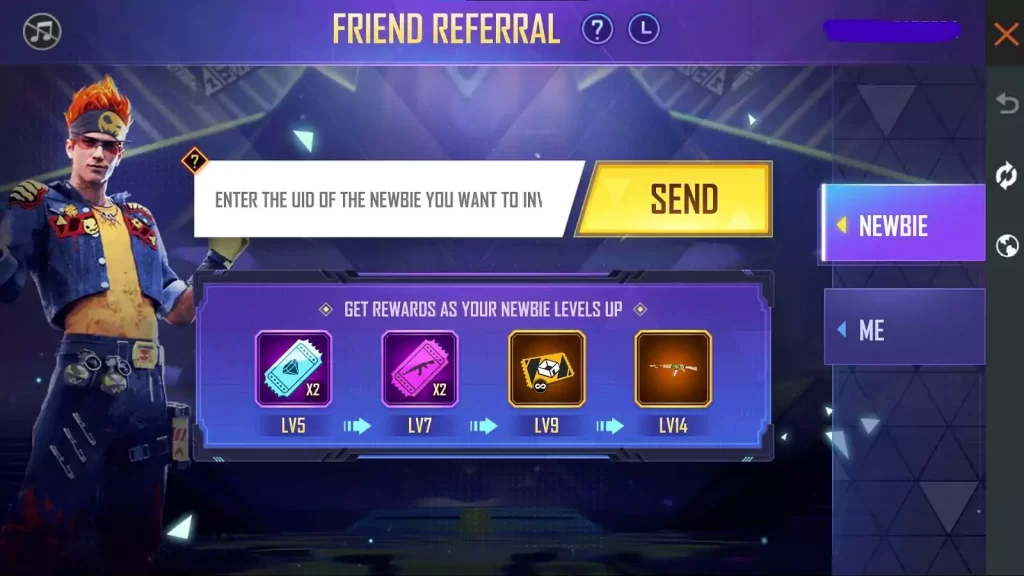 Invitees must be below level 5, and must live in the same area (server) of the inviter.
Users can recruit as many as three newbies, and can eventually earn up to 3x the rewards.
Each party (inviter, newbie) will be rewarded only when the newbie reaches higher levels.
A newbie can only be bound by one invitation.
Based on how advanced the newbies are, the rewards that inviters will receive are as follows:
Diamond Royale voucher x2 – Level 5
Weapon Royale voucher x2 – Level 7
6-hr unlimited custom room card – Level 9
AN94 Carrot Imp-head skin (14-day) – Level 14
Steps to welcome newbies and claim rewards
These are the steps you need to take to refer a newbie.
Step 1 : Log in to your FFMAX ID. Next, tap on the calendar icon at lobby's top-right-side menu.
Step 2 Next, locate the "Refer A Friend Now" tab in the menu to the left and click it.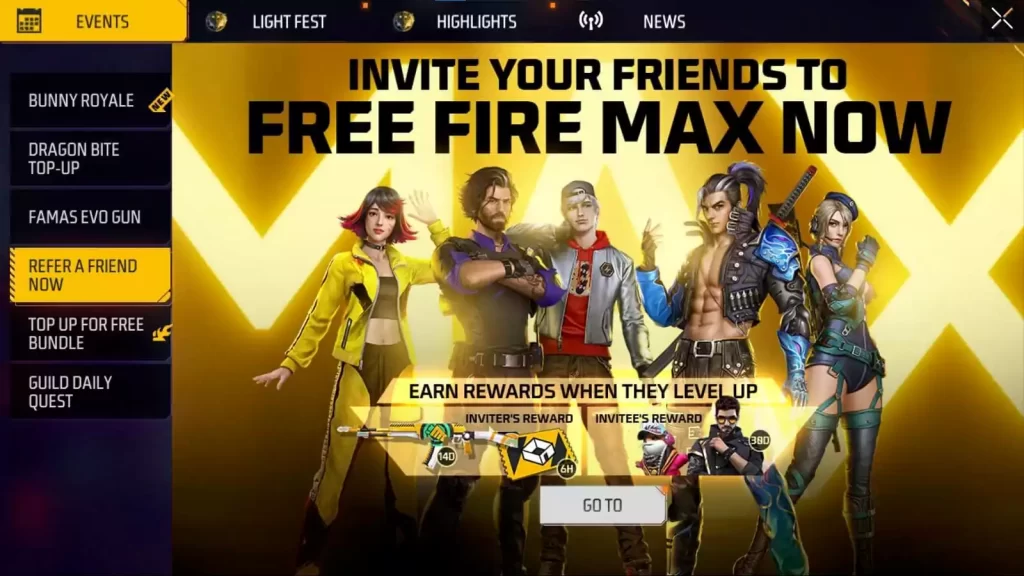 Step 3: Next, click the Go to button. You will see an input box asking you for your Free Fire MAX UID. Enter the UID for the newbie below level 5.
Step 4: Once you have entered, a dialog will open confirming that your request was sent. You will need to wait for a reply.
Step 5: Next, the newbie should log in to his FF MAXID and accept the invitation.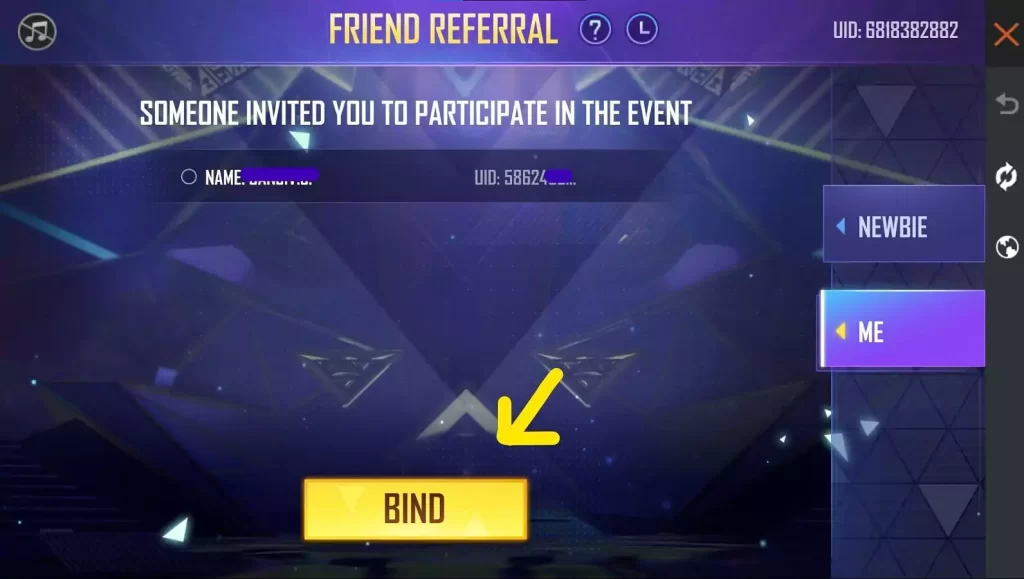 All users need to do is this. Referrers as well as the newbies will be able to claim the prizes as they progress.
Notice: Refer a Friend was launched on September 21st and is available only on the Free Fire MAX Indian Server until November 16.