Tencent just released PUBG Mobile 1.7 Beta, and we have the full patch notes for you. The update brings an all-new carry function that allows you to transport your teammates. Furthermore, there have been significant changes to the Marksmen Rifles and the rebalancing of the DP28.
Like previous iterations of this beta game, we can make changes before the final release of PUBG Mobile Update 1.7. Generally. The developers take community feedback very seriously. Therefore, there is a high chance that there will be some changes in the final version.
PUBG Mobile 1.7 Beta Patch Notes | PUBG 1.7 beta download
Highlights
Carry Function
Firearm Balancing
DP28 rebalanced
7.6mm rounds weight reduction
PUBG Mobile 1.7.0 Beta Patch Notes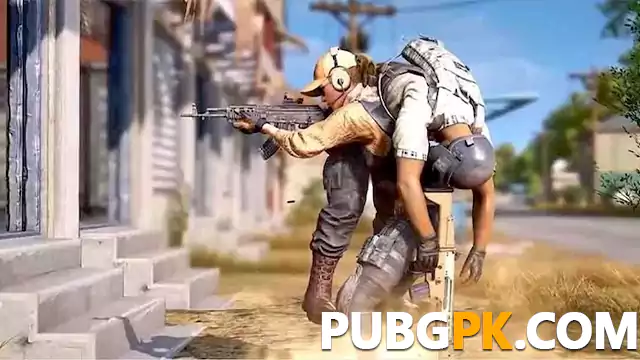 Carry function: When a team member or enemy falls, you have another option besides reviving or eliminating them!
You can now carry fallen players and move them to another location.
Moving during pregnancy is slow, and in doing so, one cannot fire any weapons, engage in combat, gather supplies, enter vehicles, use consumables, etc.
The player being carried doesn't control where they should go or when they are placed, but the passive damage happens a little slower (does not affect the other damage dealt).
A button will appear when can drop the player. Please press the button to place them.
PUBG Mobile 1.7 Beta Patch Notes | PUBG 1.7 beta download
Firearm Balancing: Marksman Rifles rebalanced Reduced damage at long distance, increased bullet speed, increased recovery speed SLR: Increased recovery speed, increased bullet speed SKS: Slightly increased recovery speed, increased bullet speed Mini14: Reduced damage at long distance VSS: Slightly increased the weapon's damage
DP28 rebalanced Reduced bullet speed, reduced damage at long range, reduced headshot damage
7.6mm rounds weight reduction Single round weight reduced from 0.7 to 0.6