PUBG Mobile 1.7 Download Beta APK, Release Date, RP Rewards, & Everything we know so far!
PUBG Mobile is undoubtedly one of the most popular Battle Royale mobile games enjoyed by casual gamers alike. The PUBG Mobile 1.6 update was released last month, and the developers have not failed to exceed our expectations yet again. It's only lasted a month, and the next PUBG Mobile 1.7 update has already leaked, and let's assume the good guys at Krafton have excelled themselves once over.
Let's go ahead and discuss at length some of the most exciting features of PUBG Mobile India 1.7 that are gearing up for the global launch.
When will PUBG Mobile 1.7 be released?
There has been no official announcement on the release date and time of PUBG Mobile 1.7. However, if you see the general trend of how PUBG Mobile gets updates, an update will be released every three months. PUBG Mobile 1.6 update was released on September 14 at UTC +0, depending on geolocation. The release time of PUBG Mobile 1.6 was as follows. One can expect similar timings with PUBG Mobile 1.7 as well
Indonesia: 7:00 AM WIB (UTC +7:00)
Brazil: 9 PM BRT (UTC -3:00)
Europe: 2:00 AM CEST (UTC +3:00)
North America: 8:00 PM EDT (UTC -4:00)
One can anticipate the announcement of the PUBG Mobile 1.7 update by the second week of November, most likely on and about November 14. Can download the latest update from the Play Store or the Apple App Store. It will not update automatically.
Android users' packages also download using APK files ready on the official PUBG Mobile website. Here are the steps on how to download PUBG Mobile 1.7 APK!
What new features will be introduced in PUBG Mobile 1.7?
PUBG Mobile 1.7 update has become one of the most significant updates the game has ever gotten. Besides the apparent royal pass, the game offers a bunch of new gameplay features as well. The new update includes new weapons, vehicles, and more. Let's now move on to the features of PUBG Mobile 1.7 that have been leaked online.
PUBG Mobile 1.7 Royale Pass
The most noticeable change that the PUBG Mobile 1.7 update takes is the new Royale Pass.PUBG Mobile is known for producing one of the best and most enjoyable Royale Pass games out of all the mobile games. You get points for completing daily and weekly missions that help you unlock tons of rewards, including in-game currency, new skins, and more! The new Royal Pass also brings a lot of welcome new changes. Some of these are-
Mission Ignition 3.0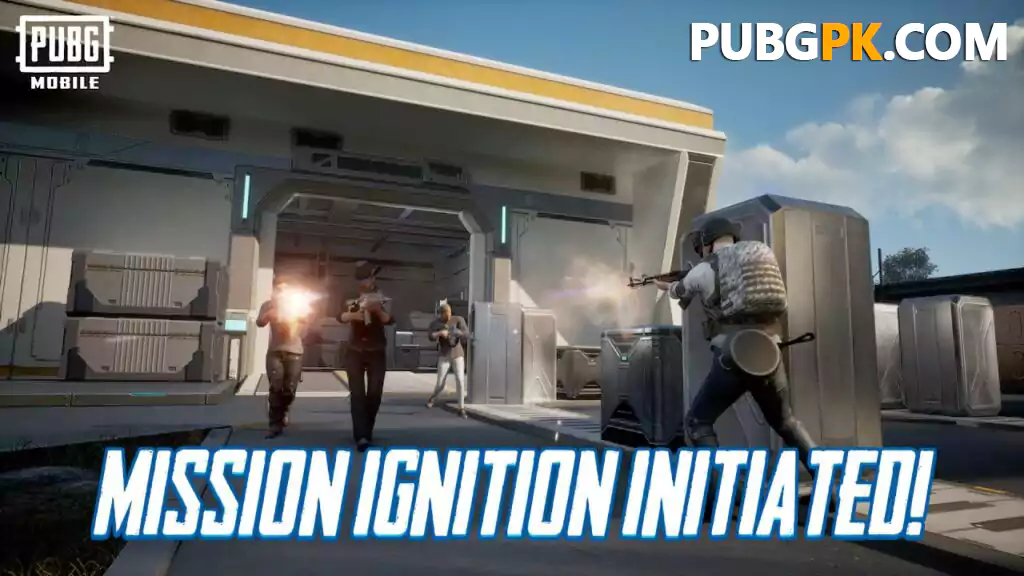 Now those who know PUBG also know Mission Ignition. Ignite the Mission is to gradually move the Erangel map, which is slowly changed in each update to make a small change instead of hitting players with an entirely new map. Ignite the Mission first appeared in version 1.5 of PUBG Mobile and has evolved since then. Task Ignition 3.0 is expected for this update. However, it is still not clear that this will affect the map areas.
PUBG x Jujutsu Kaisen collaboration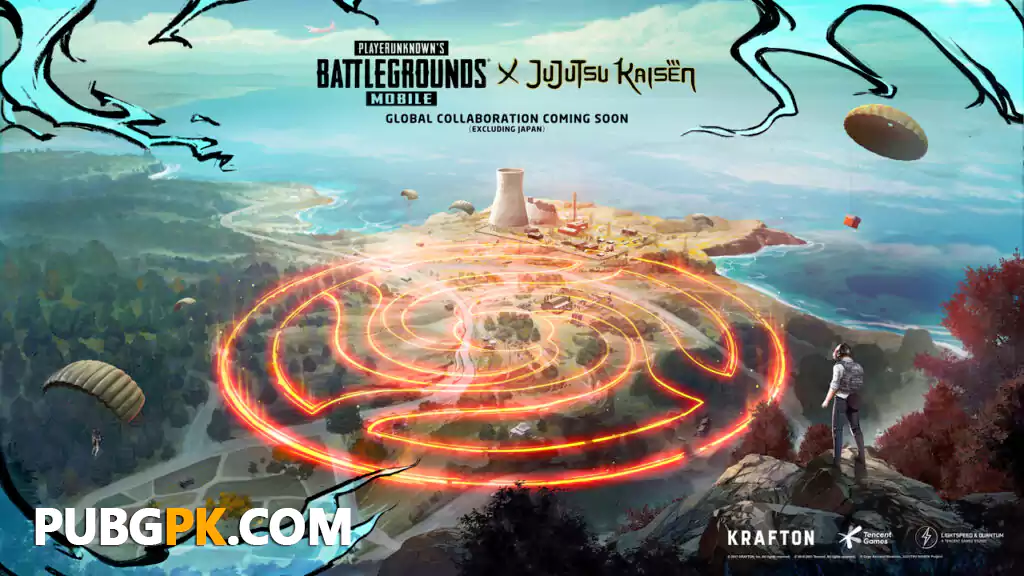 The new PUBG Mobile 1.7 update is also good news for anime fans. , must announce an official collaboration between PUBG and Jujutsu Kaisen anime. The popular Jujutsu Kaisen anime will inspire new characters, weapon skins, vehicle skins, also some usual Royal Pass themes.
Emergency pickup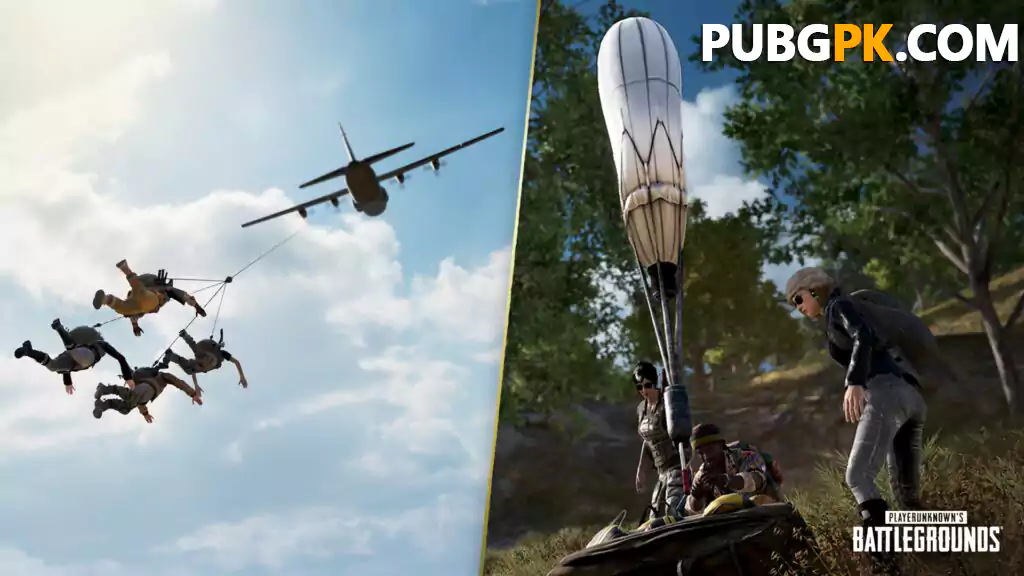 The worst thing about PUBG is to be pushed out of the safe zone, then discover the camp on the edge of the safe zone waiting for you. So either you die from the safe zone yourself, or you get killed by the camp. However, you can now use a new feature called Emergency Capture.
In this feature, the player will place a bag on the ground and attach himself to it. After a while, a balloon will come out of it, and then the plane will come and take you with it. We effectively help you avoid campers by flying over them and landing at a new location of your choice in the safe zone.
Piggyback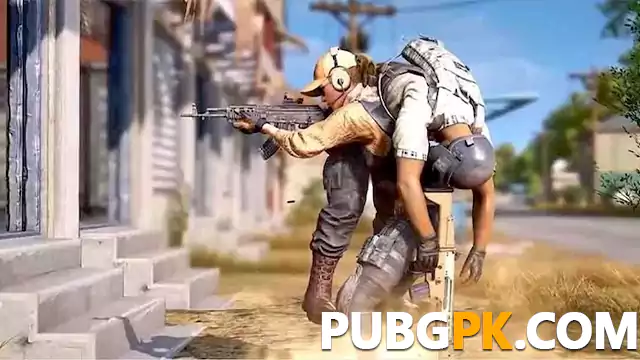 Imagine running in a field, and your teammate is being kicked out by another player from afar with a sniper rifle. No cover insight. There is a house near you, but you are afraid your teammate may fail because he crawls after being kicked out and maybe reshot. Well, now, with the new backpack feature, you can take it and carry it to the nearby house and then revive it.
Ferries
All players on board, ship sailing!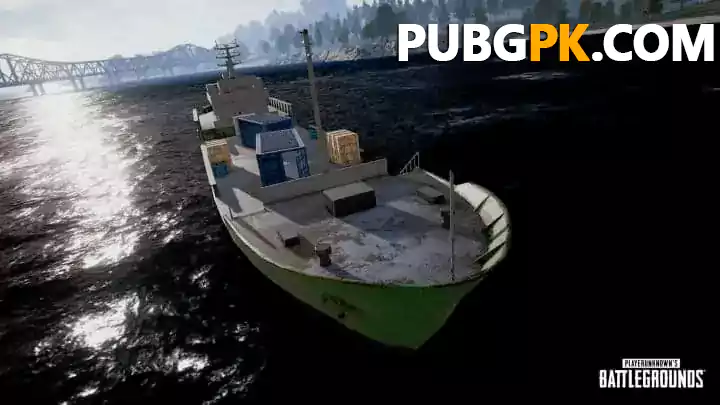 Erangel now has ferries! There will now be automated ferries placed all over the map. These will help you cross the bridge from the military base and Novorepnoye to the main island, helping you avoid the camp bridge. These phrases also help you recall the airdrops that fell into the water, which is unsafe to get otherwise, as other players might be watching the airdrop and waiting to shoot you from a sniper.
PUBG Mobile 1.7 Weapon- AS-VAL
They won't hear it coming! The new SMG with a pre-attached Suppressor is here to help you silently defeat all your enemies!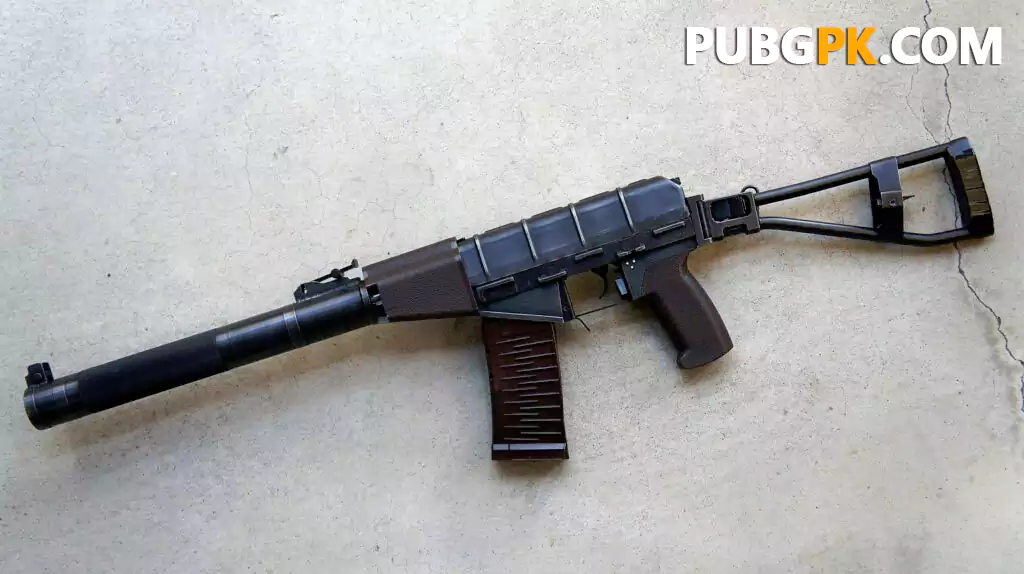 The new update 1.7 also brings the new AS VAL smg. Will operate 9mm ammunition. The pistol will have a silencer pre-installed with it. It will have a magazine size of 20 bullets. But we can increase it to 30 if you find an extended magazine for it. It can also be fitted with a grip to reduce recoil. You can also put up to a 6X scope which will help in increasing the range of the gun. The new rifle will be exclusive to Erangel and Livia.
PUBG Mobile 1.7- Remastered Bridges
Be prepared for more intense and long-lasting bridge battles!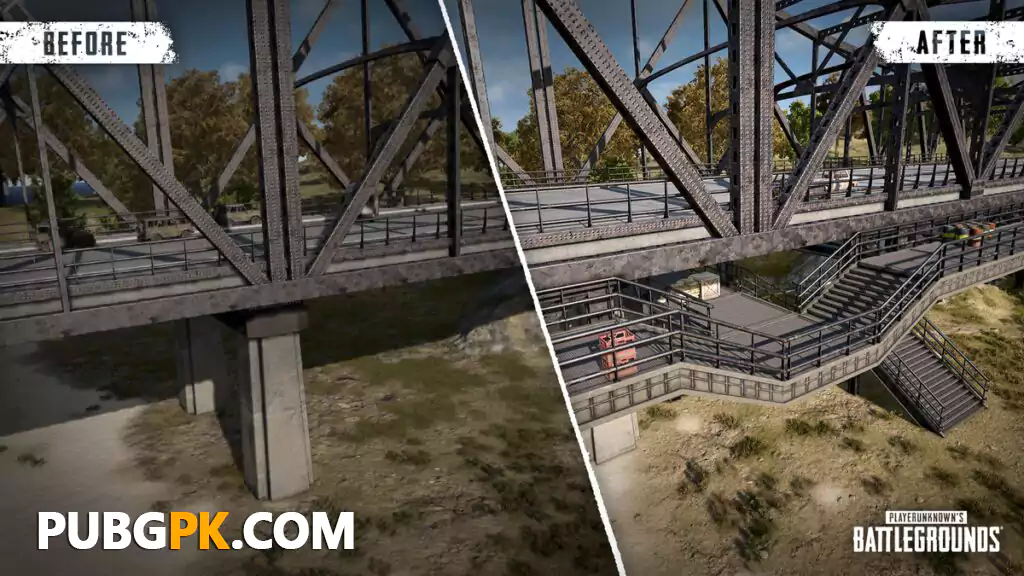 If your style of play is bridge camping, you may feel sad now because emergency ferries and trucks are served. However, don't worry because the developers are looking for you too. Bridges are being rebuilt and now have ramps and ramps on the side, giving you a strategic advantage. It will also help produce more intense and rewarding bridge battles.
Windshield and working speedometer
Will fit all vehicles with windshields. Now, the windshield will protect the occupants of the vehicle from being shot. However, the car will absorb all the damage, increasing the risk of it being blown up. But, this is the most welcome change because your friend who randomly goes AFK has a safe place to convene.
Also, players who enjoy playing in the first person will be happy to know that the speedometer will now work in the car and show the speed. This may not be a huge change, but there are still many of these significant improvements that significantly impact the overall quality of the game.
PUBG Mobile 1.7 – Winter Game Mode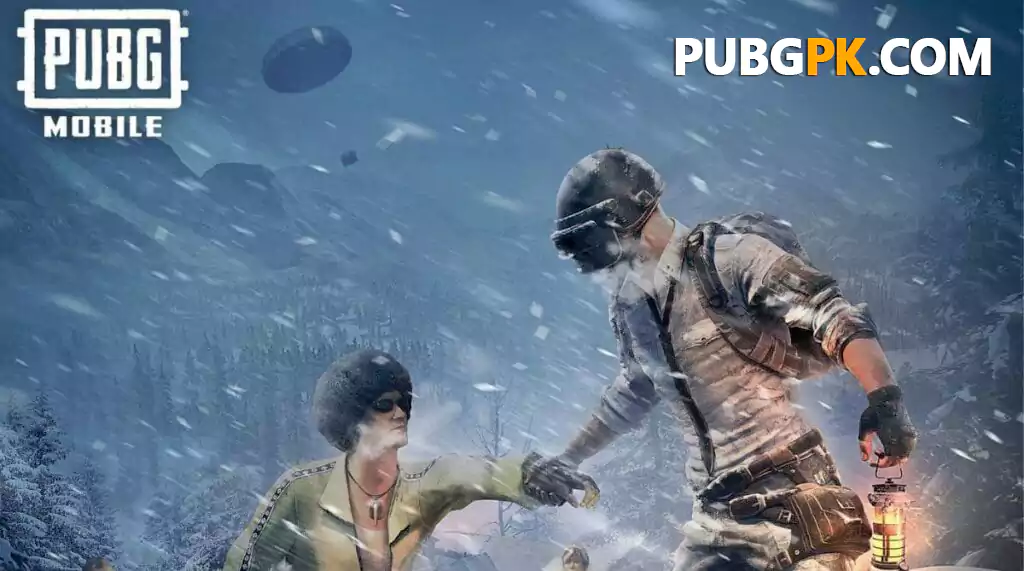 Winter is also approaching. However, no official announcements have been made. But we are sure that PUBG will once again launch a special winter-themed mode as they do every year, like Blizzard mode two years ago and Arctic mode from last year.
PUBG Mobile 1.7 – C4 explosives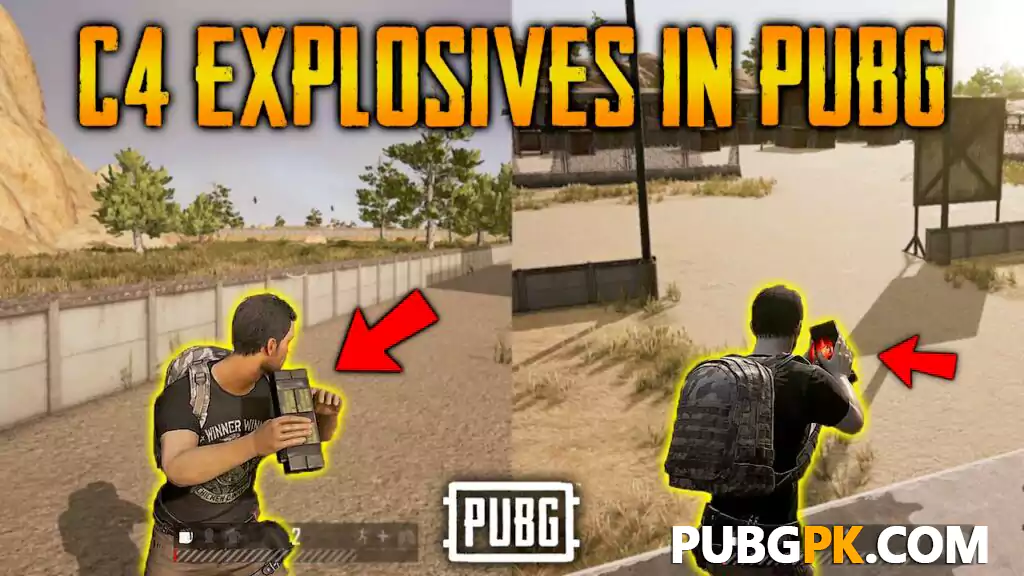 Bring your enemies back to the matchmaking lobby with the new sticky bomb!
PUBG Mobile will also receive C4 explosives (also known as sticky bombs). You can stick this bomb to open doors and break the walls of some buildings around the map. We Will also use these grenades mainly for trolling because pushers will now stick these grenades on passing cars. Once the 16-second timer runs out, the grenade will explode, thus killing the person inside. It will produce some hilarious YouTube videos and will piss off a lot of gamers.
PUBG Mobile 1.7 – PONY COUPE
Simple old DACIA is too boring for you? Check out PONY COUPE!
Pony coupe made its way from PUBG PC to PUBG Mobile in update 1.7. With its elegant appearance and silver finish, it stands out from the rest. The Pony coupe will be able to carry four players at a time. However, players sitting in the back seat will not be allowed to shoot out of their windows.
It would give the car a significant competitive disadvantage to the Dacia sedan and UAZ jeep, where three out of four passengers could shoot instead of a pony coupe.
PUBG Mobile 1.7 Map – Vikendi Remaster
The Vikendi map will also receive a massive resampling tool that will significantly improve the graphics. Although it was just released in the PUBG Mobile 1.6 update a month ago, PUBG Mobile is improving with new textures, buildings, and even new vehicles.
However, the most innovative feature is that Vikendi will now have an automated train that circles the entire map in a circle, transporting players from one point to another. Just like Erangel's ferry system.
PUBG Mobile 1.7 Firearm Balancing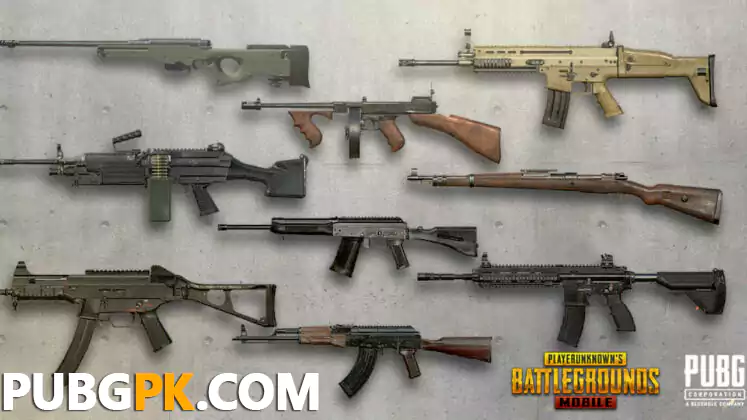 If you've used Marksman rifles, you won't be happy to know that the developers have once again tinkered with their precious Marksman rifles.
However, your grief won't last long after discovering that most of the changes have increased the performance stats of some widely used Marksman rifles. Now let's take an in-depth look at the changes made to each of the Marksman rifles separately-
SKS: The good old reliable, classic Marksman Rifle will now have a slight increase in recovery velocity and increased bullet velocity. These new changes will help increase the range and overall accuracy of the sergeant's rifle.
SLR: The cooler younger brother of SKS will now also have an increased recovery speed and an increased bullet speed. These new changes will help increase the range and overall accuracy of the Marksman rifle, just like the SKS.
VSS: A good sniper for nothing, which is nevertheless the weapon of choice for every troll to scare other players due to the pre-installed suppressor, will now also get a slight increase in his damage. We will be waiting to see an exciting change in the game, making VSS a competitive weapon.
Now it's Crafton Crafton, and it can't make everything good. Of course, they had to make some weapons worse. Now, let's move on to the guns that are being reduced in this update as we try to hold back our tears.
Mini14: The Marksman rifle's long-range damage range by amateurs and professionals alike. However, those who have played the game for a long time may realize that this could also be a revival of the classic M16A4 in single-mode + damper + 6x certainly exciting scope combination. At least, there is a silver lining to this change.
DP28– Each long-range submachine gun, the ideal of choice, has also received success. You'll now reduce bullet speed, reduce long-range damage, and reduce headshot damage. Again, this also has a silver lining. When a certain YouTuber showed off the iconic 6x scope + DP28 combo, shooting in the final area from afar with a guy using the DP28 was pretty annoying. But then again, being the guy with the DP28 was fun, too. So we will need to wait for this update and see how most players will react to this update. I can say nothing at the moment as its impact seems more or less neutral.
PUBG Mobile 1.7 7.6mm rounds weight reduction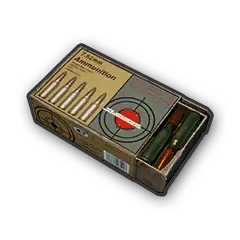 Players who love to use the AKM or Beryl M762 as their primary weapon of choice will be amazed to know that the single-round weight of the 7.6mm ammo has from 0.7 to 0.6! It may not sound like much but let's say you were carrying 180 bullets earlier; now you will be able to carry 210 (yes, we did the math, so you don't have to). Is an extra bullet journal! And every PUBG player knows how one bullet can make the difference between winning and losing. So they will appreciate the extra thirty.
What will be PUBG Mobile 1.7 Royale Pass rewards?
At the moment, no information regarding Royale Pass rewards has been revealed in update 1.7. All we know is that players who didn't sign up for the Royale pass will get a free Sniper Skin.
Players who own a Royale Pass will get a variety of weapons, vehicles, and different character skins in the usual PUBG Mobile Royale Pass style. This section will be updated as more information is available on the topic.
How to download PUBG Mobile 1.7 APK?
The storage file size required to perform the download is about 624 MB; Make sure you have enough space to hold the installation packages. The trial version is installed separately from the original updates. You will have individual applications. Thus, minimal risk of losing your account.
Follow the steps under to run the APK download method
Step 1: Download the beta APK file from the PUBG Mobile 1.7 Beta update link. The download process should not take about 15 minutes or so.
<<Note: The link will be added once release officially>>
Step 2: Locate and install the APK file. . must enable the "Install from Unknown Source" option if. Did not do it previously. Go to settings and activate it in "Permissions."
Step 3: Once the installation is complete, players can play PUBG Mobile and choose the required resource package (low quality or high quality). When the download is finished, tap on the guest option.
Step 4: A dialog box appears asking you to enter an invitation code.
Step 5: After entering the code in the box, press the yellow button to confirm
There may be a problem when dealing with the activation code. Sometimes staring at a message asking, "You weren't able to get the advanced team leader position, but don't give up," repeat the installation process to make it work. The message usually flashes when one enters the PUBG Mobile menu and opens the Beta Test Invitation.
Keep in mind that. You can only play the game if you have the invite code.
With each release, more and more players are following the world of PUBG Mobile to test each other & make their move to the top. However, this puts a lot of pressure on the game developers to keep making changes to look fresh. Fortunately, they kept the players interested.