PUBG New Updates
Hello guys, how are you all today? I am going to share information about the new update of pubg mobile, so first of all. You need to know what pubg mobile is.
So guys pubg mobile (player unknown battleground) is the best game ever because it is an online action multiplayer shooting game and also this is a very famous game all over the world.
So in this game you will get the features
Shooting
Multiplayer
Action
And also many things like driving cars,playing team deathmatch where you can eliminate enemies to improve your game and also you can play the classic matches where you have to survive till end and you will get (winner winner chicken dinner)
PUBG Mobile 2.2 Halloween Update:
So guys as well as I have told you information about the pubg mobile (player unknown battleground) so now come on the topic that the new update of pubg mobile is a 2.2 Halloween update.
In this update pubg mobile player unknown battleground is a teaming up with Dead by daylight game. So the Dead by delight is a very best and popular horror game and pubg mobile is teaming up with this game for the halloween update.
Pubg mobile gives updates every week but the big updates like this update.
It will come after 1 year because the halloween will come after the years so the update of pubg mobile you can get after 1 year.
In this update you will get many things like cars skins, gun skins your character dresses and also much more.
New Nusa Map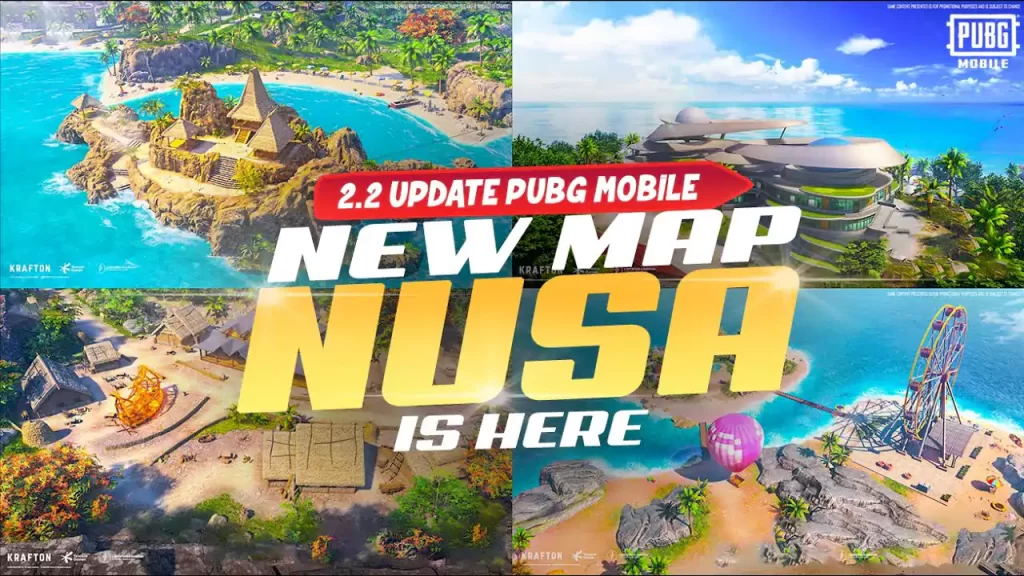 Guys this is a new map which is coming in the new Halloween update. This is the very best map and is a small map with the size of  1×1 km. And this map is surely going to be best for short range fights due to its size.
In these map we can see many fairies and amusing parks. I am sure you will enjoy this new map with the best shooting experience.
Erangel Gear Front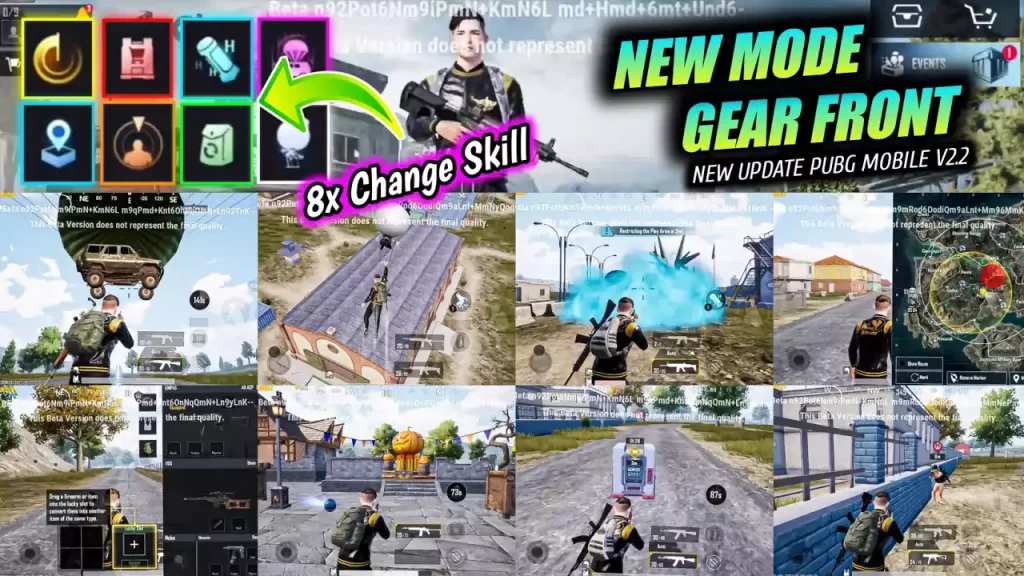 Guys Erangel Gear front map is also going to come in this helloween update, in this game mode you have to choose one power from 8 powers each power will give you a different ability that will help you in combat. Along with these Op powers this
game mode has many new attraction places that will attract you and these places will also have many loot where you can land and loot.