Player's Unknown's Battle Ground
Player's Unknown's Battle Ground Pubg is the most famous game in the world
Player's Unknown's Battle Ground Pubg game is the best action and multiplayer game it is online game pubg getting popularlity day by day in this game palyers fight together people who have download this game above the 100M+ so you idea how many people love this game the developers of pubg and the creator of this game is Tencent Games .
Tencent Games
Tencent games also make the games they made a lite version of pubg the lite version is pubg lite tencent games is the world's famous gameing company who made best action ad 3d games for the people and also people love tencent games.
Assault Rifle
In pubg the best assault rifle is m416 for spary in mid range and long range if you collect the equipments of m416 gun the spay go good if you spray on enemies when you are stable on
the ground you spray good on enemies and if you are crouch and getting peeck the spry is go very good and if you are prone and spraying on enemies the spray were go excellent and the recoile of m416 is 0℅ .
M416 Glacier
M416 glacier is the skin of m416 gun in pubg mobile the skin glacier is the best skin of m416 gun the people love very much this skin there 7 levels of this skin to upgrade in 7th level you got the finel form of m416 glacier if you have
this skin you are so lucky if you have not this skin your wish is to get this skin so first you buy uc . (uc is the mony of pubg) after buying uc you open many creates to get this skin if you are lucky person so you got this skin in
1round and some rounds you got this skin. m416 glacier skin is getting popularity day by day.
Snipers In Pubg Mobile
Kar98k Is the good sniper in pubg mobile kar98k has high damage if you hit on the head of anime the anime were killed if you hit on his body the anime were killed in two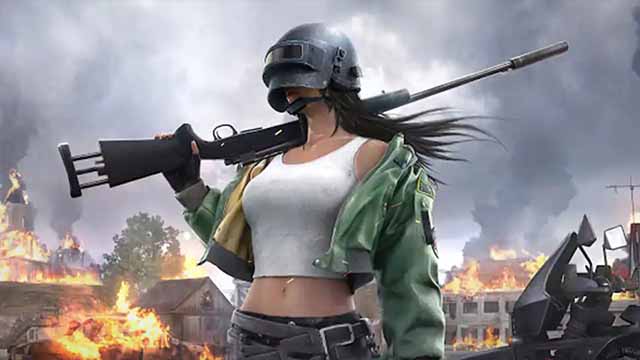 shotes also kar98k has very good skins . M24 is the 2nd sniper in pubg mobile m24 is the very good sniper in pubg mobile if you hit on enemie head the enemie were killed if your enemie has level 3 helmet for his protection may
enemy were killed or maybe enemy were not be killed and the m24 has more damage more then kar98k . Awm is the 3rd sniper in pubg awm is the excellent sniper in pubg mobile almost all people love this who playing pubg awm is
best sniper and the awn were not found easily. You only get awm in air drop awm has very high damage from kar98k and m24 if your eneimy has level 3 helmet were easily killed .
Best Loot Location
Best loot location in pubg is the georgopole if you land in georgopole in georgopole has warehouses ,houses and many contenors were you looking
easily and killed animeis first in georgopole you got level 3 helmet level 3 vest level 3 beg 100℅ or many people land in georgopole so you can fight together .
Pochinki is the 2nd best loot location if you land pochinki you go to blue houses pocuinki is very big place were many houses of many colors pochinki is the very dangerous place in pubg because many pro player land in it .
you must be got level 3 helmet, level 3 vest level 3 beg if team is squad and land in pochinki your all squad get best loot and fight with enemies.
Thanks .