Pubg Mobile Season 18 .
You have known season 17 has gone and season 18 has come . Season 18 has the best dresses, skins and other things like other seasons . If your Rank is Diamond tier in season 17 after the end of season 17 you will go on Gold II . And if your rank is Crown you will go down on diamond .
Player's Unknown's battleGrounds (pubg) gives you tier if you reach this tier in given days so your rank will not be down and the rank you have in season 17 will be in season 18 .
Pubg Mobile Season 18 royal Pass rewards.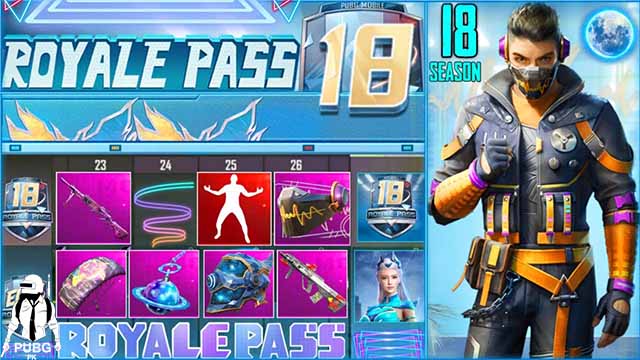 Season 18 has come with cool things and dresses . season 18 has dresses like,Night dancer set,Night dancer hat,night dancer mask,night string ensemble headpiece…Stomping beat set stomping beat hat,stomping beat goggles. Heavenly Cadence – kar98k . Night ensemble helmet . Pink And Blue Harmony Finish . Electronica Hearts -AUG these are some of the examples of season 18 dresses.
How to ElitePass In Player Unknown's Battlegrounds (Pubg Mobile).
If you have uc ( mony of pubg) In pubg you can get an elite pass . after getting an elite pass you got the dresses ,helmet , guns skins, backpacks skins you got after getting an elite pass.
I have mentioned upper . you get an elite pass you are able to get rp pack because when each season comes . if your rp is 100 or less than 100 when season comes your rp will be 0 and you start from first to increase rp.
if you get rp pack you are able to increase your rp with rp pack And when you buy rp pack you also get uc with each rp packe how much.you get rp pack your rp will increase nearly 5 to 6 rp packs you have for increase your rp into 100 rp.
When Does Pubg Mobile Season 18 Start?
Pubg mobile player unknown's battlegrounds season 18 starts on 17th march , and the endod season 17 on 16 march.
Rp And Royle Pass in Pubg Mobile.
Royal pass and rpa is playing a very important role in player unknown battlegrounds pubg because everybody wishes they have a very happy and rewarding Royal pass their Enemies and it's my teammates because it's which they have very very cool things.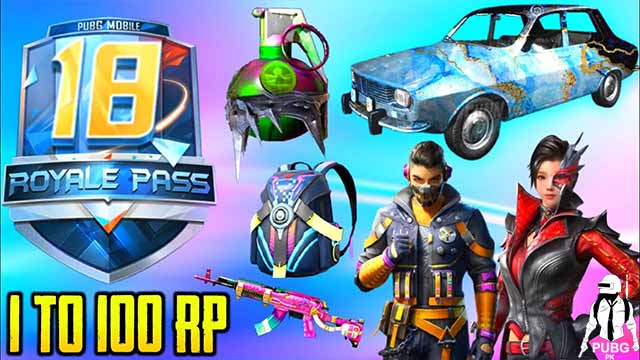 you can also get things and looking gorgeous and looking different from other first of all you have uc is the money of pubg after you have after getting UC.Get Royal pass and that all these items I have mentioned in the upper of this heading you will go and read this so you may idea how many rewards and items you get in Royal pass?
PUBG Mobile season 18 release date.
The release date of Season 18 in pubg many people are excited to see the rewards of season 18 and the rewards of Royale pass of Season 18. These are coming on 17th March and the ending of the season 17 is 15th march .If you are excited to see the season 18 rewards go to your Pubg and see the reward of Season 18 and the reward of Royale pass Season 18 because Season 18 has come and season 17 has ended.
Written by, M.Rehan.Naz: