Free Fire MAX got its OB35 update yesterday (July 20, 2023) and players can now enjoy all the exciting new features offered by the game. Garena has done everything possible to make the game more enjoyable, including new maps, character adjustments, and weapon balances.
A new set of vouchers is available. Vouchers are a highly sought-after item in battle royale. Along with the update, a new event called "Download New Packs" was added. If they fulfill certain requirements, players can claim two types vouchers and one Craftland Room Card.
Details, rewards and how to claim the Free Fire Max: Download new packs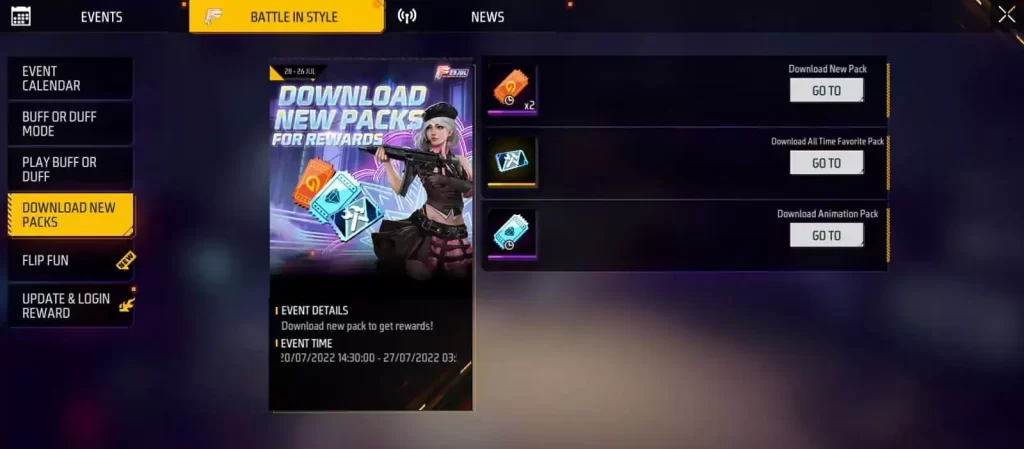 Free Fire MAX will be hosting the Download New Packs Event to encourage more players download the latest resource packs. Mobile gamers still have six days to claim their promised rewards. The event will end on July 27, 2023 at 3:59 IST.
These are the requirements and rewards that must be fulfilled:
To win two Incubator Vouchers, players must download the New Pack
The All-Time Favorite Pack gives players a free Craftland Room Card.
To win the Diamond Royale Voucher, mobile gamers will need to download the Animation Pack.
Please Note: Both Incubator Vouchers and Diamond Royale Vouchers will expire on August 31, 2023.
Follow these steps to receive exciting vouchers from Free Fire MAX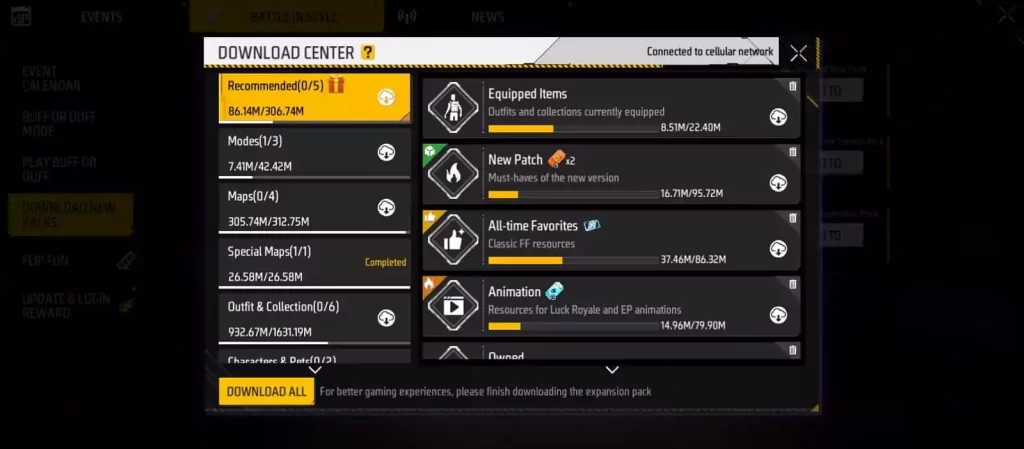 Step 1. Mobile gamers must first open the battle Royale game, and then tap on the Calendar icon.
Step 2 Next, users will need to go to the "Battle In Style" tab and select the "Download New Packs" option.
Step 3 Players need to now tap on "Go To" beside the rewards.
Step 4 – To be eligible for all rewards, players must click the Download All button.
It is advisable that mobile gamers download the resource packs when connected to WiFi, as it takes a lot of data to download them.