PUBG Mobile 1.7.0 update rolled out today, and players are excited about the newly introduced features. The Arcane X PUBG Mobile collaboration has brought a new game mode, Mirror World.
The update has also brought out some of the previous game modes that were popular on PUBG Mobile. Aside from the modes, players are also looking forward to the upcoming Royale Pass.
PUBG Mobile 1.7.0 update start time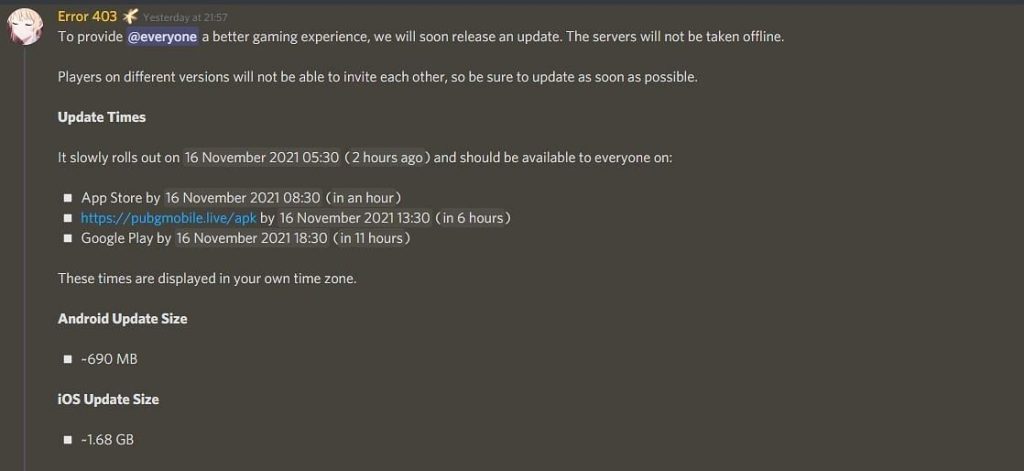 The arrival of the 1.7.0 update varied from platform to platform. The timings are given below:
Apple App Store: 8.30 AM IST
Google Play Store: 6.30 PM IST
The update took up about 690MB of storage space on Android devices. iOS players had to reserve a total of 1.68GB to update PUBG Mobile to the latest version.
PUBG Mobile 1.7.0 Royale Pass
The Royale Pass Month 5 is called Mirror Realm, and it will arrive on November 19, 2021. As always, the Royale Pass will be available for one month and therefore expires on December 19, 2021.
The upcoming Royale Pass is expected to bring exciting rewards ranging from Vanguard Suit to weapon skins. Here are some of the bonuses that were leaked: